Filter by Category
Arts & Crafts
Santa Claus Paint Night
with Obrianna Cornelius

Next session starts Dec 2, 2019 at 6 pm
This one night paint and sip style class is intended for people who want a fun and creative evening out. The instructor is fun and easy to follow as she teaches you through creating your own painting. Come alone, invite friends, or bring your little one. This easy painting is a perfect environment to flex your artistic muscles and have fun with a loved one! This will be an acrylic painting of a cute Santa Claus face, perfect for your Christmas decorating! Feel free to improvise and choose your own colors while the teacher explains the method! Feel free to bring along a coffee or tea; a snack will be provided!
Material fee of $15 paid directly to instructor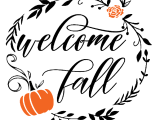 Registration Unavailable
Sign Painting
Price not
available
with Heidi Ordway Hutchins

Next session starts Oct 10, 2019 at 6 pm
1 additional session on Nov 12, 2019
Enjoy a night of creativity and good conversation! Invite your friends and bring a beverage of your choice. We will provide a locally crafted 16x20 pallet sign board, design, stencil, paint and all the supplies you need to create your masterpiece. Please wear an old shirt or apron. Space is limited to 8 guests.
This class is being offered at the Cozy Cottage in Newport. Registration and payment will be made there using their website www.thecozycottagemaine.com or by calling 368-6102. Early registration is recommended as space is very limited. Two sessions will be offered and you do not have to attend both.
Watercolor Maine Landscapes
with Obrianna Cornelius

Next session starts Oct 21, 2019
Welcome to the wonderful world of watercolor! If you are interested in learning about watercolor for the first time, or maybe want to refine your skills, this is the class for you! The fun and fast paced class will keep you learning and challenged, while having fun. We will cover basic landscape techniques such as foliage, skies, natural textures, oceans and architecture. Each week we will learn something new, and you will have a fun assignment to apply what you have learned! Dive in and learn how to create beautiful Maine inspired artwork all your own!
Shopping List, Must have by the first class
-Masking Tape
-Watercolor Paints
-Canson Watercolor Paper 9x12, 140lb
-Cup or Jar to hold water
-Watercolor brushes
-Palette with enough wells to hold all the students' paints
-Pencil
-Ruler
-Paper towels for cleaning up
Not required items, but these are helpful and fun to have:
Extra brushes
Board to stretch paper onto and for transportation
Portfolio case
Artist Sponges
Scissors
Erasers
Sketch book
Micron Pens for inking and/or signing artwork